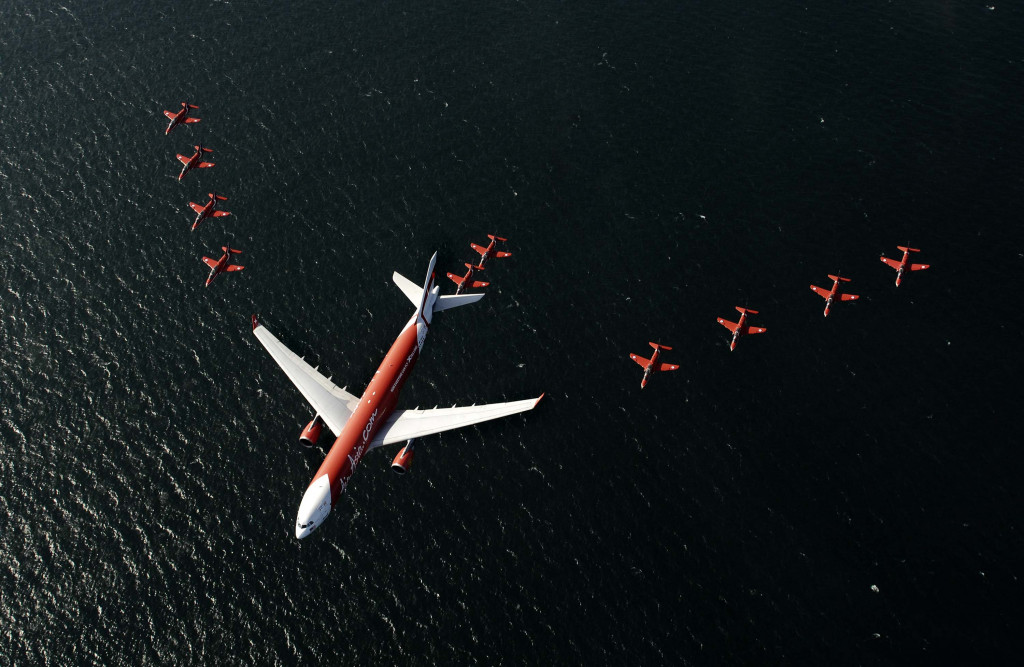 Welcome to the airasia Museum
airasia is a modern-day fairytale airline. In 2001, 5 men – Tony Fernandes, Datuk Kamarudin Meranun, Aziz Bakar, Conor McCarthy, and Datuk Pahamin Rajab – set out on a dream. A dream to build a brand that Asean would be proud of, and one that would allow everyone to fly. In a time when flying was viewed as an activity reserved for the wealthy, Tony Fernandes dreamed of allowing everyone to fly. It began with 1 ringgit, 40 million in debt, and 2 airplanes. Today, airasia has cemented its reputation as one the biggest low-cost airlines in the world, and a brand that has changed Asia forever. We has always been about dreaming the impossible, believing the unbelievable and never taking no for an answer. 
As with all good stories, this adventure needs to be written down, and the airasia Museum is our attempt at that. This will be a resource not just for the history of an airline, but also a record of the innovation and change that gives us insight into Southeast Asia's relationship with travel. This digital museum serves as a way to preserve who we are, an archive of our successes and failings, and how we have picked ourselves up, time and time again, only to fly higher than ever before. Here's to everyone who made it happen.
Welcome to the airasia Museum.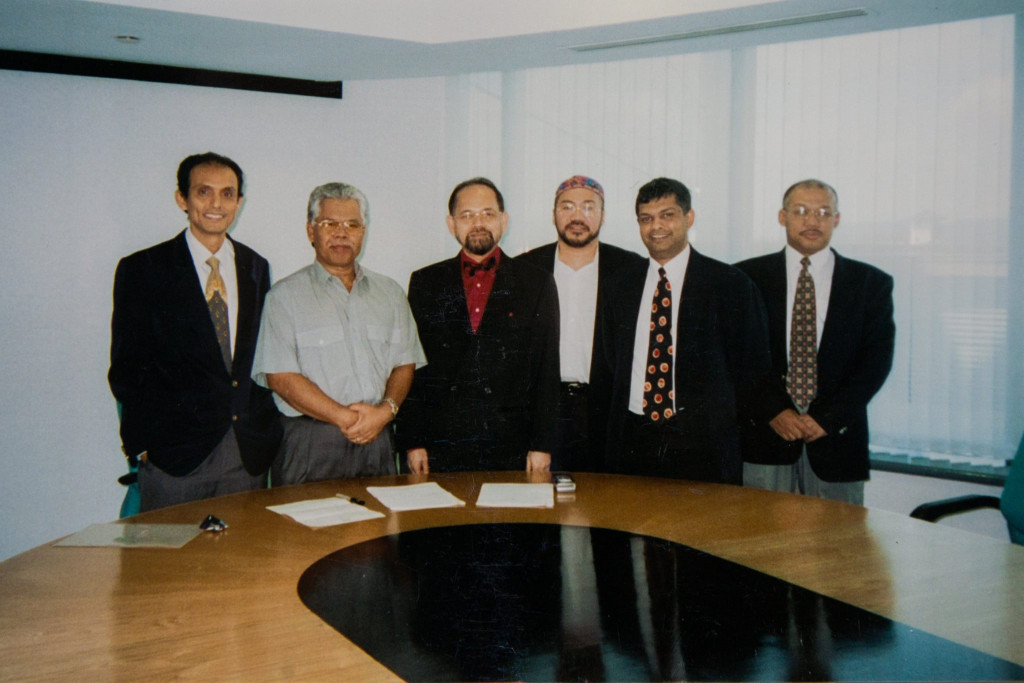 Where is the airasia Museum?
The airasia Museum is a museum dedicated to exhibiting and showcasing our heritage and history as we change the landscape of Asia. Currently being built within our global headquarters – dubbed RedQ – at Sepang, Malaysia, with a targeted date of completion in late 2022. Our aim is to create a space that reflects our unique identity for our Allstars, our guests, the public, and everyone who has supported us on this journey. In the meantime, check out our growing collection of nearly 3000 items in the digital archive!

We are proud to work with Malaysia Design Archive for this project. Established in 2008, MDA began as an online repository to map the development of graphic design in Malaysia from the period before independence (1957) until now.
Besides its core online graphic collection, MDA also has a physical collection that encompasses a whole range of materials. Invested in telling interesting and compelling stories about 20th-century visual culture, MDA has worked on major projects such as the Valentine Willie collection of contemporary Southeast Asia art, digitising the book covers of modern Malay literature from the 1960s – 1980s and donated collections, some of which include documents and sketches belonging to the late-modernist architect TJ Kho, as well as 50 years of ice-cream wrappers collected over the decades by former ice cream factory owner Goh Ewe Huat. 
In recognition of their decade-long dedication to create a resource of Malaysian art and design work, Malaysia Design Archive was awarded the Grand Award for Culture at the 2017 Design for Asia Awards in Hong Kong.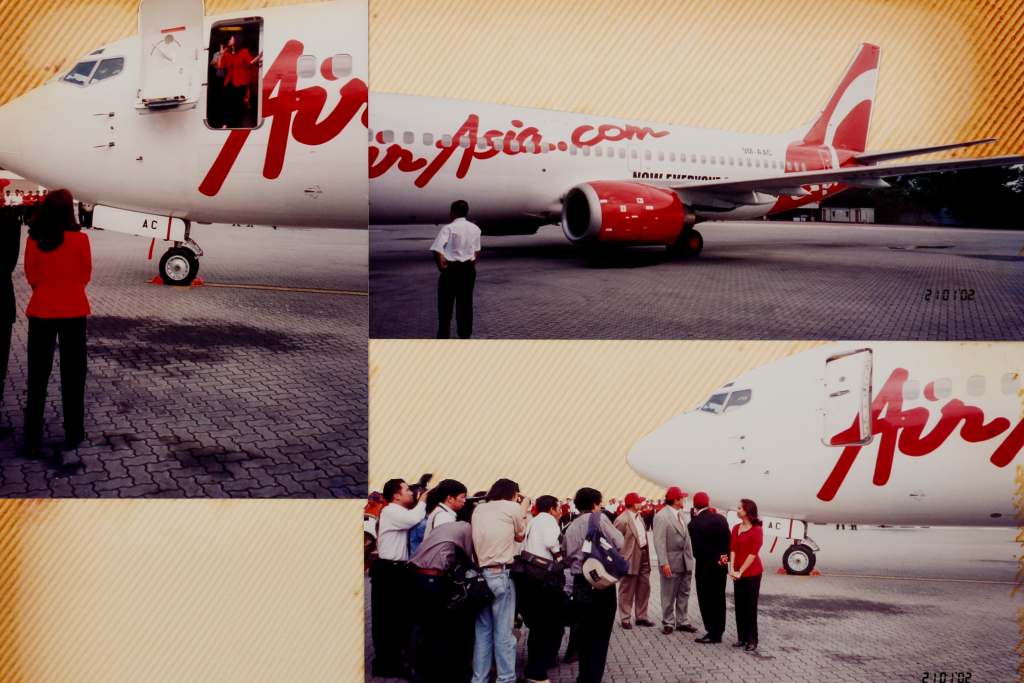 Malaysia Design Archive
Ezrena Marwan, Head Archivist
Chua Pei Ying, Junior Archivist
Nadia Nasaruddin, Junior Archivist
Eu-Gene Teo, Web Developer
AirAsia
Joyce Koh, Project Manager, Curator
Christy Tai, IT Project Manager
Nurulasyikin Othman, IT Project Manager
Joyce Lai, AirAsia Historian
Faizul Ahmad Rusli, AirAsia Historian
Special thanks
Tony Fernandes, Datuk Kamarudin Meranun, Renuka Kunathevan, Michelle Wong, Achilles B Sureen, Attila Emam, Lazarus Shuib, Suhaila Hassan, Ong Soon Yee, Lee Lay Chen, Rudy Khaw, Hazel Teh, Natasha Mohd Sivan, Andrei M Popovici, Alex Chia, Ariff Shah Sopian, Aziz Laikar, Hamdan Mohamad, Soraya Barakbah, Jackye Chung, Nadzri Hashim, Yap Mun Ching, Suthaharan Loganathen, Joceline Yan, Alisha Shaharuddin, Zoe Ng, Mohamad Ariff Mohd Yusof.
Read on for how the museum came together.