Pandemonium. The entire fleet, grounded. Border closures. As the biggest low-cost carrier in the region serving more than 165 destinations and 100 million guests a year, airasia had its work cut out to navigate the turbulent skies brought about by a virus. This is our COVID-19 story.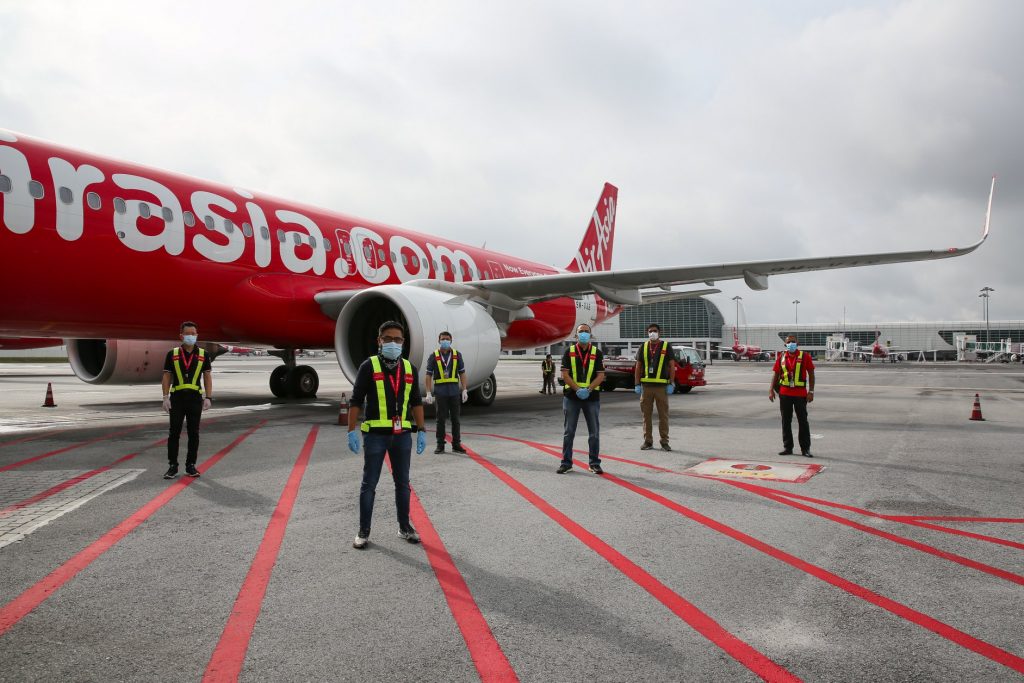 Surviving the odds is in our DNA. Nothing ever came easy for airasia. We were launched in the shadows of 9/11. People thought we were insane to even think of starting an airline after the incident. But we went ahead to shape our future; we built this brand with two planes, which then became the world's best low-cost airline for 12 years (and counting!). If we have weathered SARS, H1N1, tsunamis, volcano eruptions, and other natural disasters, we can get through this too.
Aircraft On Ground
The biggest challenge for an airline is that there are always conditions beyond our control – oil prices, war, natural disasters, and pandemics.
"This is the toughest we have ever been through. I thought we had seen it all, but this is something else," Tony on COVID-19.
While the airline was badly hit, people were also stranded thousands of miles away. We had to do what we could to bring people back home. On 3rd February 2020, we mounted the first Malaysian charter flight with 113 passengers from Wuhan.
"Many Malaysian guests were crying during boarding. They had been stuck in Wuhan for months. Before COVID-19, we were always sending off Chinese guests to travel to Malaysia happily, but these rescue flights brought us an even more incredible meaning.
"When the 8 tonnes of donated medical supplies were unloaded from the plane, I saw written notes of 'Wuhan, Keep Fighting!'. This Allstar (airasia employees) camaraderie really moved us deeply and we felt an intense pride to represent the people's airline," guest service officer Iris Hu recounts being in the center of the outbreak.
The Pandemic Pivot
"We started with two planes and have had so many obstacles, but we will never stop doing what is right," Datuk Kamarudin Meranun on what drives us.
Without revenue coming in, our priority was to keep going. Our chatbot AVA was flooded with a 200% increase of queries. We were bleeding by the second; yet, as Tony put it, "The beauty of the lockdown was that we suddenly had way too much time on our hands. From our experience, we know that a crisis is also an opportunity." So we got to work strategising and putting our foot on the accelerator.
"We may have little cash, but if you have the right structure, the right environment and most importantly, the right people, you can do anything. That is our strength," Tony on pivoting the business.
Three years ago, we laid the groundwork for airasia 3.0 – a vision to pivot the airline business to e-commerce and financial technology. The plan had already been in the works, but with the pandemic, we could speed up the transformation.
Within a few months, we launched a whole new look (even 'AirAsia' became lowercase) and introduced the airasia Super App to the world. When the travel market stood still, we worked around the clock to transform a flight booking-centered service to sell a travel and lifestyle ecosystem – we call it 'the airasia way of life'.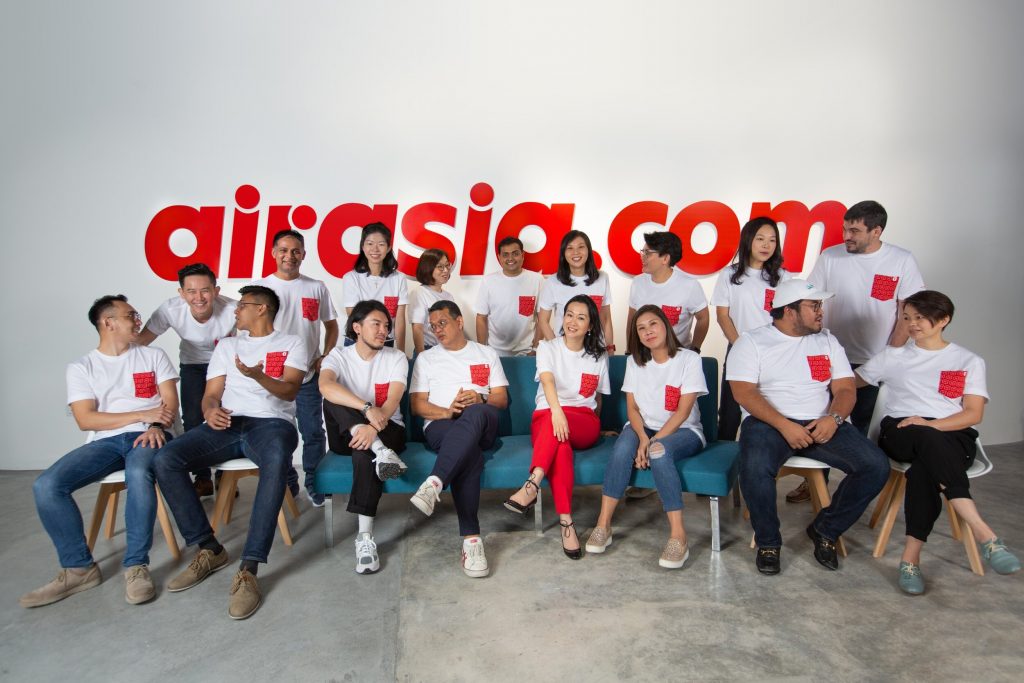 "So, You Are No Longer An Airline?"
We took our amazing airline and grew it to be something more. Today, the airline network combined with the Super App powers the airasia playground.
Just like how pundits laughed at us 20 years ago, we decided to challenge another industry altogether. We were going to shape our future once again, this time as an e-commerce behemoth.
"People lived through WW2, but we lived through a pandemic. No business school is going to teach me what we are going through. This is a once in a lifetime chance to really pivot," Tony says.
And so we set out on this journey using 19 years of data, lessons from other e-commerce players, and whatever resources we have.
It was all hands on deck, everyone stepped up: Pilots hung up their uniforms to become Customer Happiness and vaccination centre volunteers, cabin crew upskilled to venture into the Super App business, engineers transformed into software engineers, Allstars challenged themselves with technical roles, and even Tony himself rode his bicycle to deliver airasia food orders!
The New Beginning
8 October 2020 marked our official journey to be more than just an airline. It has not been easy; we had to buckle up, make sacrifices, double down, watch our costs, at the same time change people's mindset and run the Super App.
A year on, we hit a milestone of 3.5 million users, launched over 17 lines of businesses including an e-hailing service, have 24,000 products on airasia grocer, and even partnered with other aviation players to now have over 700 airlines on the Super App platform. Now, we are the biggest low-cost group in Asia with an airline AND a Super App.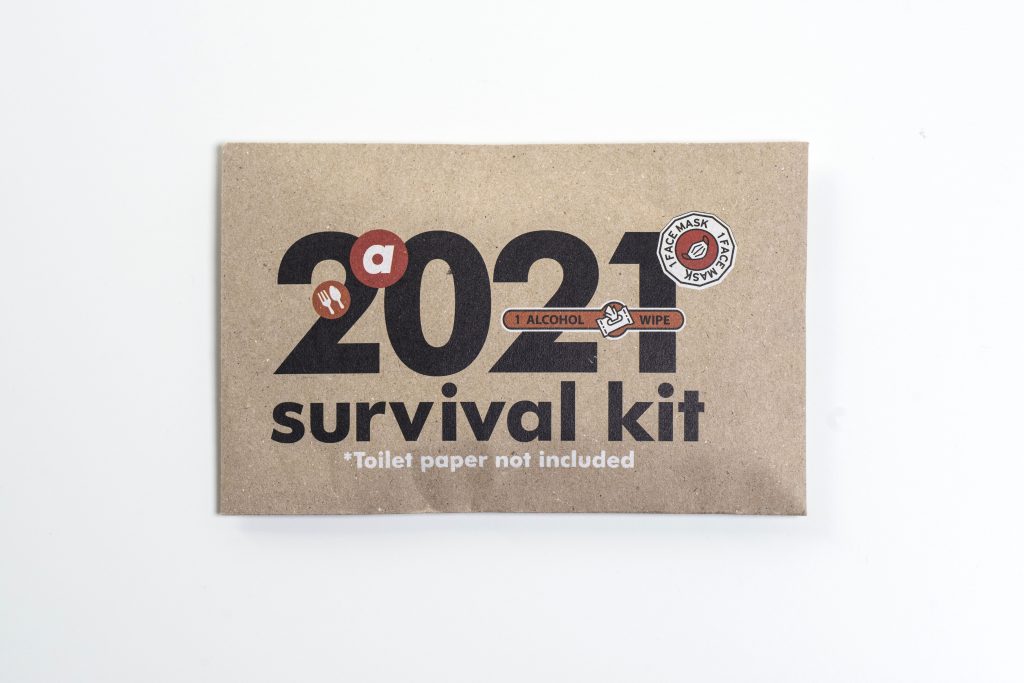 An End In Sight?
The global pandemic has thrown us into a whole new world but it did not keep Allstars apart. It made us stop, think, and learn. We learned about being together and apart, physically and virtually.
The office was just a virtual call away, Allstars helplines and donation programmes were set up, big celebrations were done via screens, and now we are celebrating our second decade of serving the underserved and making dreams come true, right in the middle of an endemic.
We may be wondering what the real new normal will be like and while there is no crystal ball to tell us what the next 10, 20, 30 years will bring for airasia, until then we will do what we have always been doing since 2001: Never Stop.