20 Ways AirAsia Changed The World
Welcome to the AirAsia Museum! To mark our 20th anniversary milestone, we are looking at 20 ways we have reshaped the aviation industry, disrupted the digital space, and transformed the lives of our communities.
Not all heroes wear capes, some wear caps. Watch to discover how our "Dare to Dream" spirit kept us going for 20 years.
#airasianeverstops
Welcome to the
AirAsia

Museum
The AirAsia Museum is a database that houses, organises and documents our continuous evolution, based on materials that signify milestones in our experiences and living history. 
Featuring nearly 3000 items, the collection include news clippings, merchandise, photographs, correspondence, communications, marketing materials and awards.
 Welcome onboard! 
This digital archive serves as a way to remember who we are, a collection of our successes and failings, and a testament to how we picked ourselves up to fly higher than ever.
Welcome onboard!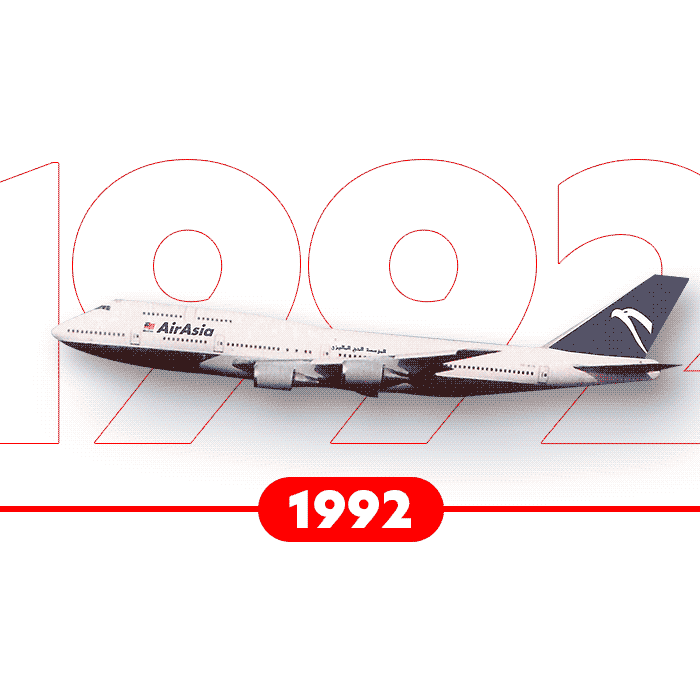 Check out how our classic livery designs have evolved through the years.
Pandemonium. The entire fleet, grounded. Border closures. As the biggest low-cost carrier in the region serving more than 165 destinations and 100 million guests a year, airasia had its work cut out to navigate the turbulent skies brought about by a virus. This is our COVID-19 story.
It was not until the 6th of January 2002, when our 3rd Boeing 737-300 flew in to the Subang Airport that our new red logo and livery was spotted.
On 18th April 2002, we became Asia's first ticketless airline, doing away with the classic paper air ticket and the hassle of having to collect it.