At a time of the dotcom era, we decided to add a pronounced .com to the logo on the plane fuselage. The lowest fares were made available exclusively on airasia.com – even in markets where internet and credit card penetration were low(er then), people simply found a way to book the best deals online!
The design was first unmasked on 9M-AAC, fondly known as "Alpha Alpha Charlie", a Boeing 737-300. Seen here with Tony in one of the most memorable photos that has been widely published across the globe since the early 2000s.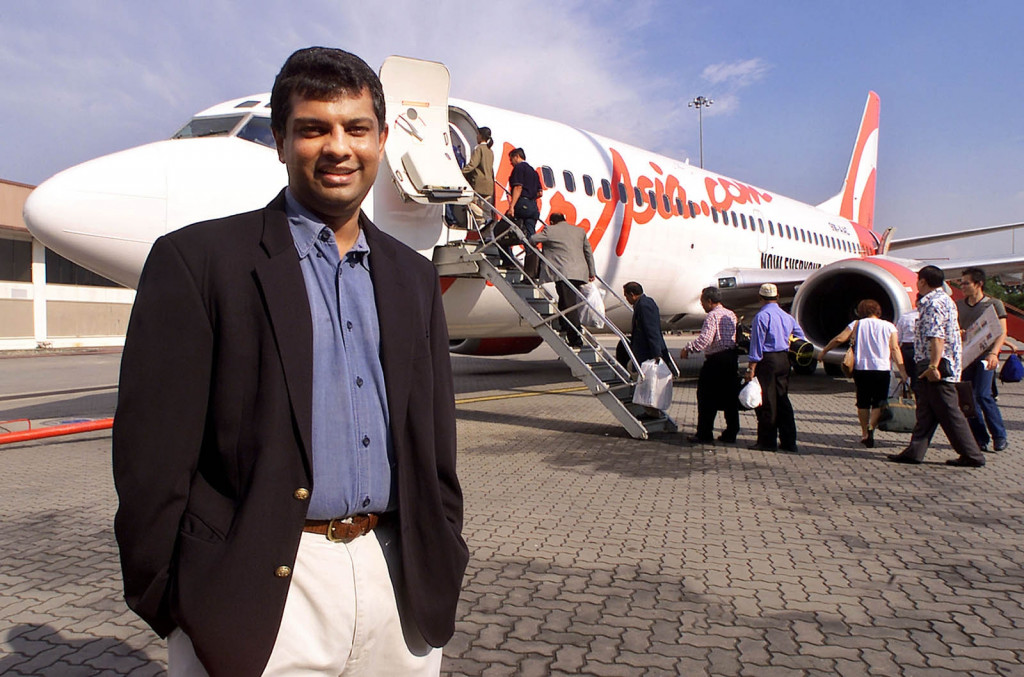 We took into account all aspects of cost savings, including understanding how paint is removed and applied, and livery design and method of the painting that can add to aircraft weight, ultimately affecting fuel burn.
Later on, working closely with our engineers and aircraft partner, we explored the first reversed colour livery on 9M-AAG, "Alpha Alpha Golf". 9M-AAJ "Alpha Alpha Juliet" went on a maintenance check and returned to operations as the second aircraft in red-hot livery.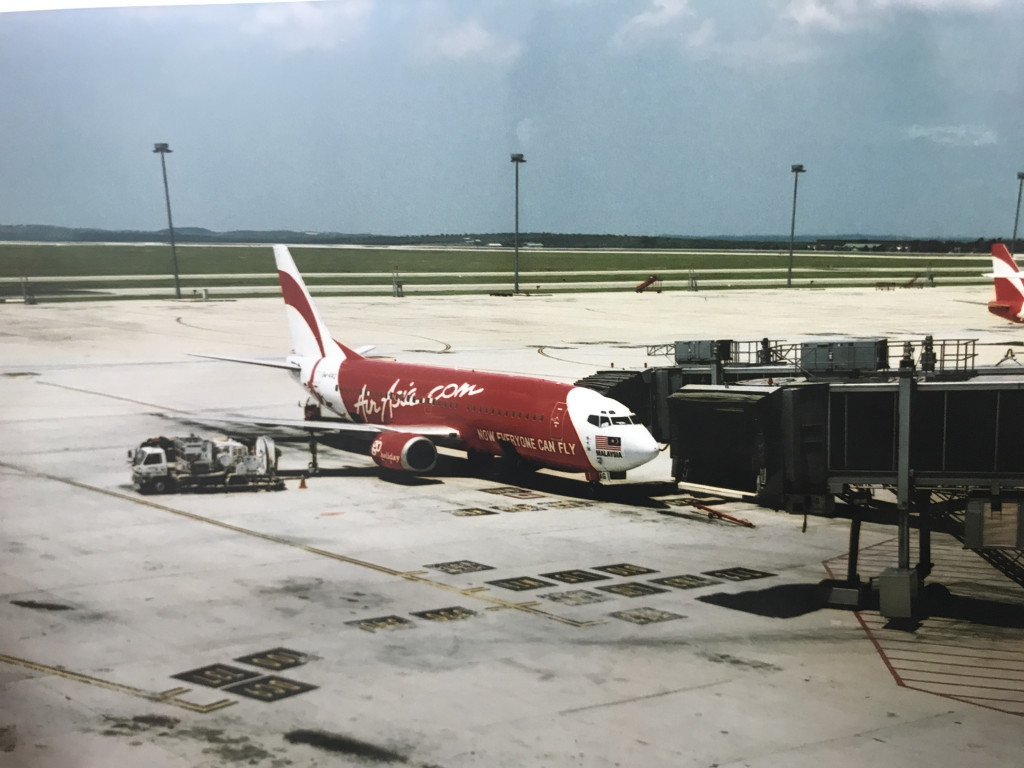 People used to ask about the design on the tail and perhaps, they still do. Until today, it has remained a mystery. Some say it was a variation of Tony's signature, some say it signified an effortful early start, having to fight every battle before taking off to greater heights.
What do you think?
See more photos of our classic airasia.com livery here.